20 results
Jolly Co-Op Mod enables local campaign co-op, along with extra features that are configurable. With this mod, up to 4 players can play in a single section. All players will share food points

Welcome to the RainDB Wiki! We're a collaborative community website that anyone, including you, can build and expand. Wikis depend on readers getting involved and adding content. Click the "ADD NEW PAGE" or "EDIT

Aether Ridge is a Rain World mod created by kaeporo. It features a derelict desalination rig to the north of Sky Islands*. Aether Ridge is a massive, sprawling complex with light "metroidvania" aspects. Players will

The Mast is a new region consisting of a large transmission spire in the western area of the world. It adds over 250 new screens and includes creature spawns for all gamemodes, arena unlocks, threat

The Lancer modifies the combat system to be focused on melee. There are two versions of mods available: Config Machine version which users can configure the mod but requires Config Machine, or unconfigurable version. The

More Slugcats Expansion is an upcoming expansion for Rain World 1.5 and will be expanding upon the base game with new Slugcats and campaigns, lore, regions, rooms to existing regions, as well as new

Expedition adds a new challenge mode to the game. Generate a list of random or hand-picked challenges and embark as Monk, Survivor or Hunter to complete them. Finishing an expedition will award points which

Rain World Drought is a full expansion to Rain World created in 2019 by Dracentis, riv otter, Aurora, Agness, Garrakx, topicular, and Accepting Light Unbound. It features a new slugcat, The Wanderer, who is black

Echo World: The Martyr is a mod featuring the Martyr, a black slugcat. The campaign begins in the Subterranean, and the character has a special ability that alters lifeforms around it. However, the Martyr only

Beastmaster allows you to spawn a variety of creatures and items at will, in all game types including story mode and arena.

Substratum is a work in progress mod created by DryCryCrystal and Woodensponge. The region takes place in an old massive facility created before the iterators.

The Forgotten Boiler is a new region connecting Chimney Canopy to Shaded Citadel. Featuring over 120 screens, 3 custom lore pearls, A Red Centipede named George, and more... It contains 2 Subregions: Southern Warehouse and

The Root is a Rain World mod created by Willburd that adds a new region that expands on the Subterranean and the Exterior. On November 17, 2019, Root 2.1 was released, creating a more

Arid Barrens is an expansive wasteland connecting Shoreline and Farm Arrays. This is a community region project developed by many members of the Rain World Discord server. This pack also include three new arenas. Notable

Buffed World is a mod created by ratrat44, in the mod every creature and item has gained strange new abilities making them significantly harder to deal with.

Underbelly is a Rain World mod created by carrotpudding.

Badlands is a Rain World mod created by fiiiiish featuring a region connecting Farm Arrays and Garbage Wastes. It contains pearls, hidden lore, and unlockables, including three new arenas.

Fetid Glen is a Rain World mod created by kaeporo. More info will be added as this mod nears completion.

Drowned Pantheon is a community mod created as part of the Rain World Discord's first "Region Jam".
Related Community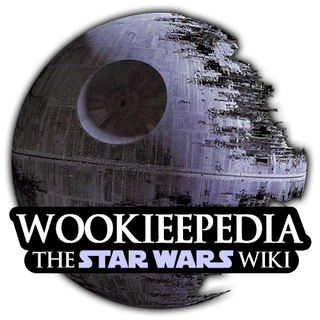 movies
100K
Pages

100K
Images

1
Video
Wookieepedia is a wiki-based online encyclopedia that contains detailed information about the Star Wars universe, including movies, books, video games, characters, locations, technology, weapons, vehicles, and everything in between. Founded in 2005, Wookieepedia has over 175,000 articles, covering everything from the…
View More Wikis